Weekly Highlights (Nov 13th – 19th)
17 November 2023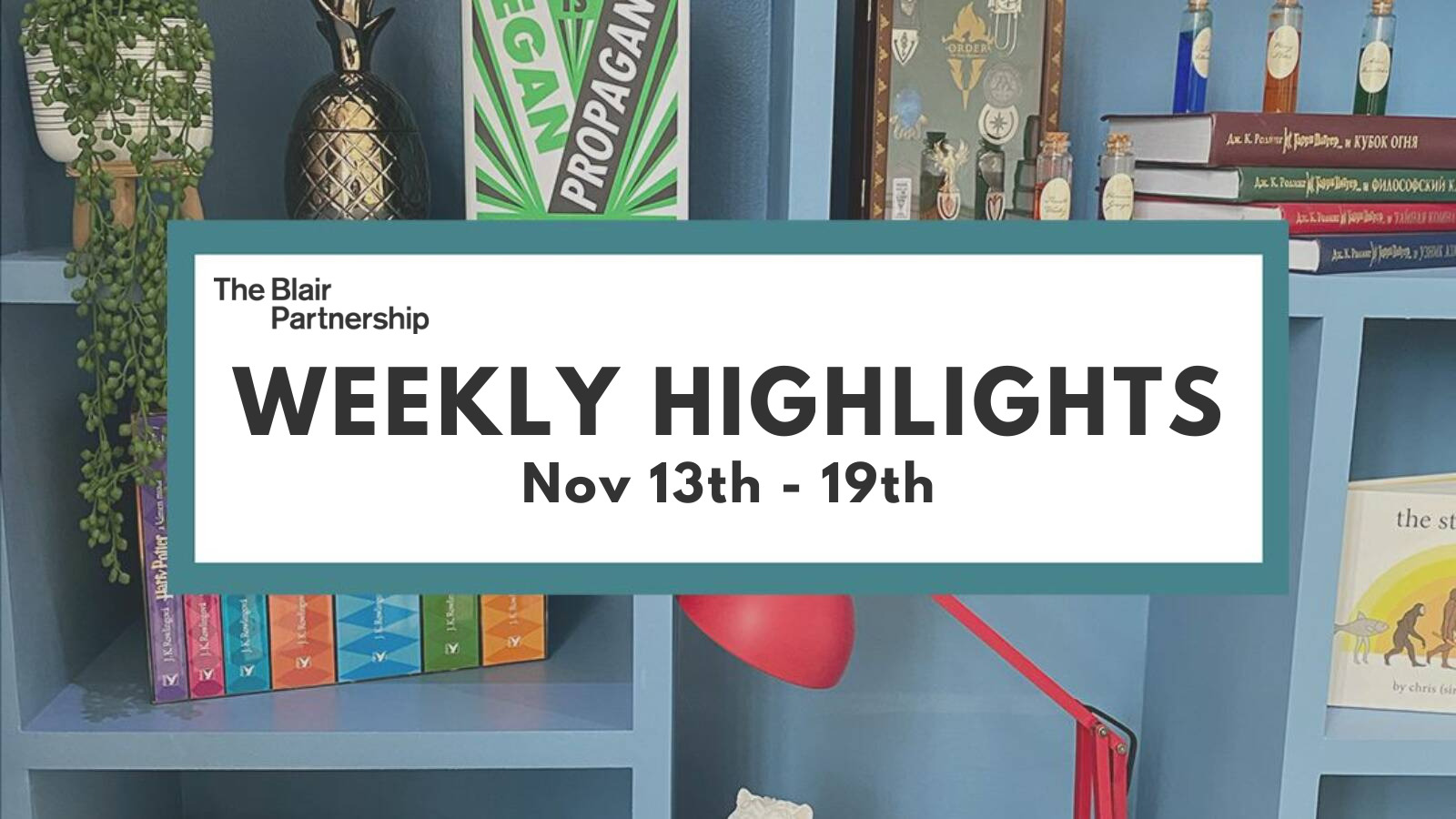 We've had some brilliant publications at TBP this week, in addition to our books receiving a bunch of different awards and even more charitable acts from our authors!
Books Published
THROWING THE BOOK by Wayne Barnes was our first book published this week, and it is a fantastic one! A rugby referee with a plethora of achievements, his most recent being refereeing the 2023 Rugby World Cup final, Wayne's memoir provides fascinating insight into his world.
THROWING THE BOOK was published on the 14th of November, and you can buy your own copy of the book here!
Our second book published this week was THE LAST LINE by Stephen Ronson, which is a WW2 noir thriller guaranteed to keep you on the edge of your seat (and one which has an incredible cover)! It is Ronson's debut novel, and is sure to be the first in a long line of brilliant and well-loved books written by the author.
THE LAST LINE is available to buy here.
Celebrations
Ruth Kelly's THE ESCAPE has been selected as Thriller of the Month by Apple Books! This is particularly exciting as Anbara Salam's HAZAROUD SPIRITS was selected as a Book of the Month by Apple Books just last month. We love seeing TBP authors being awarded (and deservedly so!) like this. You can buy THE ESCAPE here.
Better yet, there is another award to celebrate! On the 16th of November, it was announced that Robert Galbraith's THE RUNNING GRAVE was selected as one of the Best Books of 2023 by the AmazonUK editors. Buy your copy of the latest book in the Strike series here.
Last week, we shared the news of one of our authors, JJ Arcanjo, participating in this year's Children in Need book auction. We now have a second author involved, Sue H Cunningham! If you'd like a signed (and dedicated) copy of TOTALLY DECEASED, start your bidding here (or via the QR code below). You'll need to be quick though as the competition closes today!
Following on from the publication of THROWING THE BOOK by Wayne Barnes, The Guardian featured it in a glowing review this week. If you still need some convincing to go ahead and buy the memoir, check out the review here!
Even more exciting news about THROWING THE BOOK – it ranked at number 11 in Amazon's Movers & Shakers chart this week. Meanwhile, in the same list, THE GREAT BRITISH BAKE OFF: KITCHEN CLASSICS ranked at number 7. This means that we not only had one, but two TBP books charting on Amazon at the same time! You can buy a copy of THROWING THE BOOK here and buy a copy of KITCHEN CLASSICS here.
Non-Bookish News
The love for The Little Big Things musical continues, and this time, it is a contender for the WhatsOnStage Awards. The competition is currently at the nominations stage, and you can vote for The Little Big Things here!