Monthly Highlights — February 2022 in the Literary Agency
28 February 2022
Literary Prize Shortlists, Cover Art, and International Fanmail were all the name of the game for February at TBP Literary Agency…
We started February off with a bang: Sue Fortin was shortlisted for the Romantic Novelist Association's 2022 Jackie Collins Award for Romantic Thrillers for her book ALL THAT WE HAVE LOST. The winner will be announced on 7thMarch, so keep your fingers crossed!
We also had some fabulous publications: Kieran Larwood's CARNIVAL OF THE LOST published with Faber Children's, and Nancy Tucker's THE FIRST DAY OF SPRING came out in paperback—both on 17th February.
Let's see some art!
Just as excitingly, we had some beautiful *cover reveals* this month:
Lizzy Dent's THE SETUP, out with Penguin UK in June:
And Nicki Thornton's THE POISONED PIE MYSTERY— out from Chicken House on 5th May!
Meanwhile, it was announced that Kieran Harwood will be contributing to THE FABER BOOK OF BEDTIME STORIES, which will publish on 6th October 2022.
And we are thrilled to both reveal the cover and announce the book deal for William Friend's BLACK MAMBA, a spine-chilling tale of grief, ghosts, and sublimated sexual desire…
Out with Atlantic 2nd June 2022…
International Corner
J J Arcanjo has pre-publication fan-mail!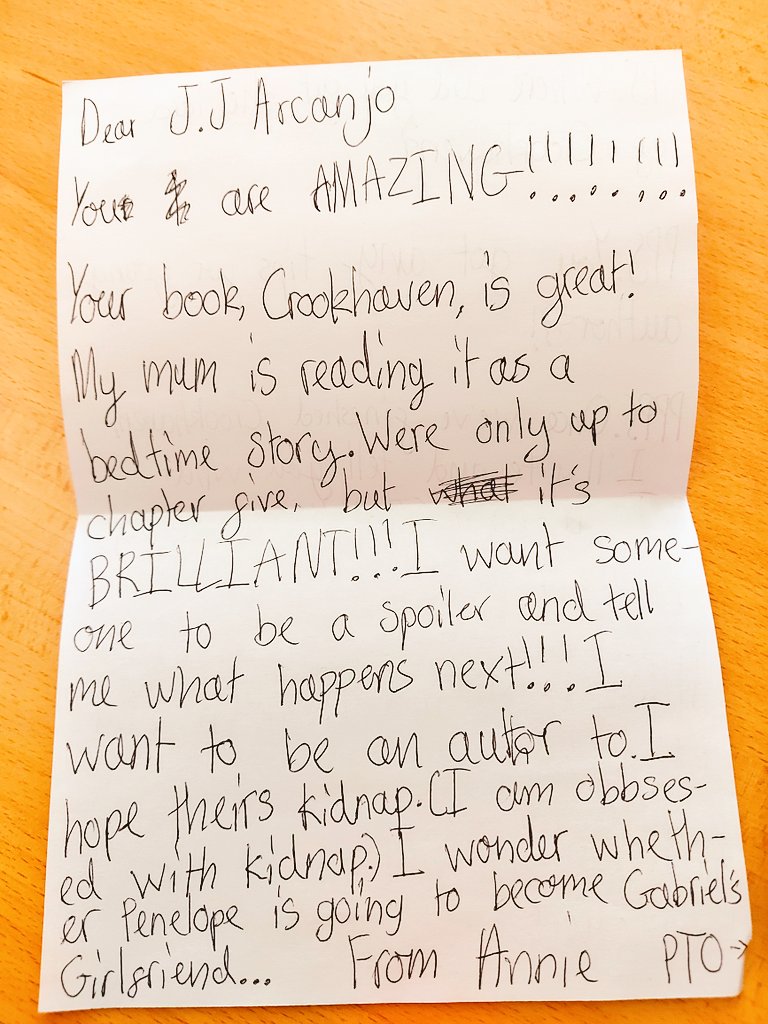 At the beginning of the month, JJ Arcanjo, author of Crookhaven, shared on twitter some lovely fanmail from a lucky advance reader. We're obsessed with (fictional) kidnap too, Annie…